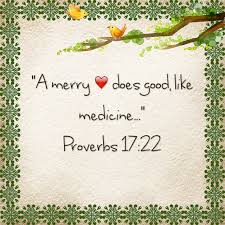 What is "front and center" in your life right now? In West Michigan, another school year recently came to a close, and graduations and accompanying celebrations were prevalent, adding to joy and significant change for countless families. Students and teachers have traded assignments and tests for leisure, socializing, or other forms of work. Some people are especially focused on their jobs or their family, as those things are "front and center" in their life right now. Other people find that financial struggles, health issues, and/or relationship changes or problems consume most of their time and attention, grabbing the "front and center" position, at least for a time.
Many of you know that I was "
sidelined
" by shingles at the end of April. My health has been "front and center," both literally and figuratively, as I have dealt with blisters and intense lingering pain on my left eye, forehead, and scalp. (In fact, you may have noticed that I stepped away from Social Incites™ and my weekly article for the last month after suffering a relapse, the first articles I've missed since 2009.)
The term "front and center" is often used to refer to a venue with a stage, with the seats closest to the stage ("front and center") being the most desirable for patrons. Yet they are obviously not the only seats! Like most of you, there are other things in my life in addition to that which is currently "front and center." In other words, "life goes on!" While struggling with shingles, I celebrated my son's graduation from high school, helped two students find and begin new jobs, began working (along with my husband and son) with 13 new students, transported my mother-in-law to medical appointments, played with my four-year-old, provided supervision to my daughter as she planned and implemented a successful garage sale, planted flowers and trimmed trees in the yard, attended church and taught Children's Worship, etc.
Whether the things in our life that are "front and center" were chosen or forced on us, usually there are other things (people, activities, situations, etc.) we need to address as well. I have found it helpful to have an attitude of thankfulness, either because of or in spite of the things that are "front and center," while balancing the need to take care of myself with the need to deliberately keep living life. While I was not willingly including blisters and pain in my list of blessings, I have continually been thankful for things I've been able to do, people who have helped, encouraged, or prayed for me, even slight improvements in symptoms, joys and opportunities celebrated by people around me, etc. Being thankful helps to put things in perspective and boosts positivity, which in turn can lead to improved health! (
http://www.mayoclinic.org/healthy-lifestyle/stress-management/in-depth/positive-thinking/art-20043950
)
Maybe you're thankful for the thing that is "front and center" in your life, or maybe you're struggling to find something to be thankful for in spite of it. Either way, I encourage you to deliberately give thanks! (
I Thessalonians 5:18
) On my own, I cannot face any of the things that need my attention, nor can I give thanks for the difficulties I endure, but I continue to find that "I can do all things through Christ who strengthens me" (Philippians 4:13). My prayer is that you, too, would look to the provider of all good things to graciously sustain you with all of life—that which is "front and center," and everything else!