Why Coaching?
Our clients have found that our coaching and consulting services help them to find valuable solutions to frustrating situations...or to simply identify a "next step" in their parenting, teaching, living, working, and interacting with others. Questions that have been discussed/answered through coaching/consulting include:
How can I communicate better with my child's school/my workplace/my friends and family so that we function more effectively as a team?
How can I teach my teenager to be more respectful and/or helpful at home?
Why does my child melt-down at the store/school/home/restaurant, and what can I do to help?
Why is my child still sleeping in my room, and how can I get him/her to sleep in his/her own room?
Why is my child such a picky eater, and what can I do to help?
I am a teen/young adult/adult. Can you help me develop better social skills?
Can you help me figure out what I want to do with my life, and how to get there?
Can you give me better tools for handling my frustration?
What is autism/Asperger Syndrome, and what role does it play in my child's/student's/my life?
How can I share information about a diagnosis of ASD or Asperger Syndrome with my child/parents/peers/employer?
Why has my grandchild been diagnosed with ASD, and how can I be an involved, supportive grandparent?
How can I better organize my home/school/work responsibilities so that I don't miss deadlines, can produce more accurate work, and still have time for myself?
How can I/we meet the needs of an individual student in my school/classroom in a way that benefits others and doesn't take too much time or money?
How can I navigate the social nuances at my school or place of employment so that I can be successful?
Our services help you experience greater success as
individuals, family members, friends, employees, employers, teachers, etc!
Social Coaching

There are countless social skills which are needed in our day-to-day interactions with others. "Social nuances"

(inconsistencies, context clues, unspoken social rules, etc.) can be very confusing, especially for

people with autism or related disabilities

. We can help you navigate the social world by increasing your understanding of the expectations of others, and strategies you can use to meet those successfully! Work with us individually or in social groups to continually gain additional skills for success!

Job Coaching

We want to help you succeed "on the job," whether you are an employee or employer, paid or volunteer, or are currently looking for work. We can help you develop job-related skills, as well as the social skills necessary for getting along with others in the workplace.

This combination of social coaching and job coaching is what we call, "Employment Coaching..." just one more way of helping you and your employer experience success!

Parent Coaching

We love to help parents establish a home environment that is conducive to everyone's success! We'll help develop and implement strategies for dealing with difficult behaviors or

sensory issues

, increasing appropriate expectations, and consistently enforcing natural consequences. You don't have to do it alone!

Teacher Coaching

Teachers have the difficult task of teaching multiple students with a variety of needs, typically with little time or money to develop individualized teaching strategies. We can help brainstorm solutions for managing classroom dynamics, addressing unique challenges, and helping your entire class to experience greater levels of success!

Personal Coaching

It's YOUR life! And whatever your goals are, we want to help you succeed. We'll listen to your "story" to help you identify your dreams and values, and work with you to help you establish realistic goals and "next steps" for achieving those.
Our coaching and consulting services are always personalized
to suit your unique situation and needs!

PURCHASE COACHING/CONSULTING ONLINE NOW...
We'll contact you to schedule your session(s) when we receive your payment.
(You may also pay in person at the time of coaching/consulting.)
Accessing coaching/consulting:

You can purchase your session(s) online here. Your credit card payment will be processed quickly and securely by PayPal. You can use this method to pay with a credit card even if you do not have a PayPal account. We will contact you to schedule your session(s) after receiving your payment. You may also pay in-person with check or cash.


MORE PERSONALIZED SERVICES:
Join us for a variety of opportunities to receive information and support as you strive to be successful: CONTACT US VIA EMAIL OR CALL 616-422-5886.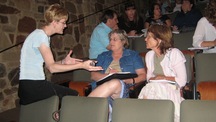 SELF-AWARENESS, SELF-COACHING, and SELF-ADVOCACY:
COACHING: We help participants identify their personal strengths and challenges (including knowledge of a diagnosis and how it might affect them), and give them tools/strategies for maximizing their abilities and compensating for or addressing their areas of weakness. We help them understand when and how to advocate for themselves in various settings and relationships, including those in the workplace.
SOCIAL UNDERSTANDING and SOCIAL EFFECTIVENESS:
PRESENTATIONS: We equip participants with specific instruction and tools/strategies for understanding the needs, perceptions, and expectations of others, and to make effective connections with them.
HOME OR WORK-SITE SERVICES: A coach will meet with supervisors, colleagues, and/or the participant at the work-site (or family members at home) to identify key social components, strengths, needs, and other issues, to answer questions, and to provide tools and strategies for creating a social context conducive to everyone's success.
PEER COACHING AND SUPPORT and LEADERSHIP TRAINING:
CROUPS/CLASSES: In a group setting, participants will discuss successes and struggles in the workplace or at home, and plan future activities/goals, while receiving necessary instruction and facilitation to help them understand various situations and develop strategies for success. Peer coaches will provide on-going support, feedback, and valuable social connections, with the lead coach monitoring those connections to maximize their effectiveness.
N:
MULTI-MEDIA EVALUATION, INSTRUCTION, AND MODELING: Video-taping will be utilized as needed to:
- Shadow on-the-job work and provide feedback and instruction
- Practice interviewing
- Identify body language, facial expressions, and other mannerisms that could impact participants'
success
- Set personal goals and document progress
- Role-play work-related social situations to achieve a greater level of understanding and retention
CONSULTATIONS AND SUPPORT FOR JOB COACHES, SUPERVISORS, AND CO-WORKERS: Coaches are available in person, or by phone or Skype to answer questions, provide instruction, and brainstorm solutions. Individualized presentations/ trainings are also available as needed for the workplace or for trainers.
PARENT INSTRUCTION AND SUPPORT: When employees (or potential/future employees) are still living at home, their success on the job can be enhanced through consistent expectations and consequences at home which model those in the workplace. With a coach's instruction and support, parents can reinforce lessons about topics such as hygiene, respect, timeliness and time management, organization, boundaries, accuracy, motivation, body language, perspective-taking, independent thinking and problem-solving, and repairing negative social interactions.
TEACHER TRAININGS: We can provide information and brainstorm strategies for teachers who would like to increase success for all of their students! Often talking about the positives as well as the struggles they're encountering, and getting answers to questions, can lead to "next steps" to implement tomorrow in the classroom!
ACCESSING OUR SERVICES:
Follow us on FACEBOOK for tips and updates on classes and other social coaching opportunities!
SKYPE can be an inexpensive, easy way to access coaching support!
For more information, EMAIL US OR CALL 616-422-5886.
---
Purchase coaching/consulting online now:
We will contact you to schedule your session after payment is received.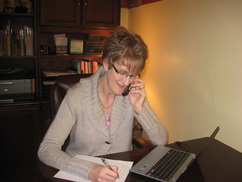 | | |
| --- | --- |
| You can purchase your session(s) online here. Your credit card payment will be processed quickly and securely by PayPal. You can use this method to pay with a credit card even if you do not have a PayPal account. We will contact you to schedule your session(s) after receiving your payment. You may also pay in-person with check or cash. | |