About your coaches:
As your COACHES, we will help you identify ways to meet your basic needs, and encourage you to keep growing, connecting, and contributing.
Our services are always individualized...designed just for YOU!
Whether you want help meeting personal life goals, or developing skills and opportunities to connect socially with others, we're here to help!

A message from Laurel Falvo: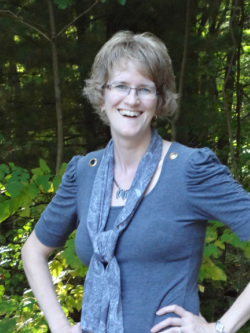 I am blessed to have a job I love! For the past 26 years,I have had the opportunity to work with and learn from wonderful people, first as a first grade teacher, then for 14 years as the Executive Director of The Gray Center for Social Learning and Understanding. Since 2012, I have been able to continue this amazing journey through Social Incites, LLC. My first commitment is to God, and my Lord and Savior, Jesus Christ. I am humbled that He continues to provide opportunities for me to use my gifts to help, encourage, and learn from so many people, including people with
autism and Asperger Syndrome
and other diagnoses, and their families, who have been a huge inspiration to me. I've learned from countless teachers and professionals along the way, both those who are quietly making a difference in their own corner of the world, as well as those who are acknowledged as experts in the field.
I am passionate about helping people to move forward in their lives. Through my presenting, writing,
coaching and consulting
, and teaching, as well as answering
emails
from people around the world, I love to help people get the information and support they need to understand who God is, and who He created them to be, and to discover the plan God has for them, as well as "next steps" for continued growth.
I love helping people experience--and enjoy--success! Whether it's learning to participate in a group, sleep in their own bed, speak in public, ask a question, teach a new skill, find or keep a job, make a new friend, manage difficult behaviors at home or in the classroom, deal successfully with anxiety, understand and connect with their child, spouse, or themselves, respond effectively to others' expectations, or simply to enjoy resting in an assurance of their identity in Christ-- that is the most fulfilling part of my role as a coach.
CONTACT ME VIA EMAIL
...I can provide a FREE initial phone or email consult to let you know how I might be able to help you in your personal life, or in your parenting, marriage, workplace, and more!
---
---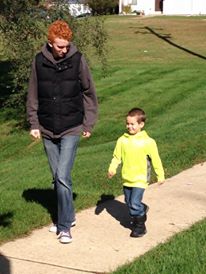 | | |
| --- | --- |
| | PURCHASE COACHING/CONSULTING ONLINE NOW: We will contact you to schedule when your payment is received. |

Comments from Subscribers to the Social Incites(TM) weekly articles/blog:
To subscribe to our FREE weekly email article,
click here
. To read past issues,
click here
.
I have not subscribed to the news letter all that long, but now that I do, I literally cannot wait to check my e mail when I know it is coming! It is such a valuable resource for working with small children with ASD! I try to learn and implement something from almost every news letter I receive. Whether it is a new idea, or an AHA moment that lets me know I am doing the right thing for a certain child. It validates what I am doing and feeling, it makes me laugh and smile and yes at times even cry! It helps validate that I truly do belong working with children with autism. Thank you so much for always providing great ideas!!!!
Excellent Resource. I enjoy the newsletters and find them very informative.
We are in the UK and struggle with accessing appropriate medical and educational services for our 9 year old son, with ASD. The weekly newsletter means that despite our struggles with outside organisations we remember our son and his importance in our family and in his own life. Without it, we might be in danger of forgetting who actually matters.
As a clinician, this is an excellent resource to direct families to following diagnosis. I also use it to obtain information and resources to use with the families. I appreciate Laurel Falvo's postive perspective and way of looking at things.
Keep up the great work!
Thank you for taking the time to send out the newsletters. Lots of very good topics
I look forward to reading Laurel Falvo's e-mails when they appear in my mail box. I enjoy applying the tips I have learned when interacting with the children with autism at my job in the resource classroom. You have taught me patience and respect for those who struggle with the day-to-day challenges of autism. For that, I thank you!
I like the weekly email blasts that provide a perspective some times that you don't hear from other literature out there.
I am a preschool special ed teacher who tries to help evryone with everything. I enjoy the insights shared in the newsletter. I received permission to adapt one of the newsletters for a parent handout , and I appreciated Larel Falvo's willingness to share.
As an educator you provide a great service/resource to my ECSE parents and peers. Laurel's news letters are super for my parent ed group.
In one of the weekly articles last year, Laurel wrote about "appropriate behavior" and how that language puts the judgment of the behavior in the observer. That really stuck with me and now I use the term "effective behavior" to describe target behaviors for students. That is the one article I share on a regular basis
I love the weekly article from Laurel Falvo. I teach students on the autism spectrum and the articles are very helpful. I often share them with general ed teachers who have my students.
As a teacher with a newphew who is severly autistic, I enjoy using this website and Social Incites(TM) to help spread the word of social awareness. I believe our work has indeed taken hold on society. When my newphew was diagnosed 18 years ago, not too many people were aware of autism was and what type of challenges he faced.
I love the emails! They keep me informed, give me ideas and reminders of ways to work with and respond to my son. Thank you!
As a provider for individuals with autism or Asperger's syndrome, Laurel Falvo's weekly e-mails provide me with continuous positive support for what can sometimes feel like a an impossible job. I truly enjoy the real life examples presented in her newsletters, as I am usually able to connect her anectdotes to experiences I have had with individuals I have or am currently working with. Keep it up!
I enjoy the e-mails that I read from Ms. Falvo. There have been many occasions when I have had tears in my eyes while reading the e-mail because it means so much to me when I know that there is someone out there who really "gets it." I benefit from each and every e-mail that I receive. Thank you for all that you do!!
I have been receiving Laurel's newsletter for the past 2 years and I've utilized the articles in many ways. I have shared many of the newsletters with parents that I work with as well as provided important insight to the instructional assistants I train on a daily basis. That information has helped bring so many subjects to light for the assistants and general education teachers. Each article provides a clearer picture of what it is like to have autism and what we all can do to assist students to interact with our "neurotypical" world. Thank you for providing great weekly articles that put the world of ASD into a very manageable perspective.
We are so thankful for your insight given in your weekly notes, as we walk this journey with our kids. A daily struggle to maintain a peaceful, respectful environment in a world filled with the opposite is a true test at times. Thank you for your time, hard work & endless dedication.