We invite you to participate in our contests:
Throughout 2014, please watch our
Facebook page
and
blog/newsletter
for opportunities to WIN specific resources! These tools help you identify and achieve personal goals, or are gifts you can keep or give away to someone else. (NOTE: Have you been notified that you are a winner? Simply
contact us
with the title of the book you won, and your name and mailing address, and we'll send that out to you right away. You have 48 hours to claim your prize, so don't delay!)
NEXT DRAWING: We will award a FREE CONSULTATION to one of our Facebook friends on April 14. There's still time for you and your friends and family to connect with us there and increase your chance of winning!
Past winners: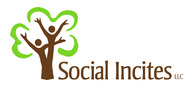 July 19, 2013...Beckey T. from Mishawaka, Indiana
August 16, 2013...Jeanne C. from Kalispell, Montana
August 30, 2013...Samantha S. from Madison, Tennessee
September 27, 2013...Marion Y. from New South Wales, Australia

October 28, 2013...Connie W. from Grand Rapids, Michigan
November 25, 2013...Linda E. from Bay Shore, New York
Thursday, December 12, 2013...Jason S. from Clarence, New York
and Colleen S from Fort Fairfield, Maine.
January 10, 2014...Rebecca R. from Holland, Michigan
January 17, 2014...Henrietta H. from Winnipeg, MB, Canada
January 24, 2014...Becky S. from Baxter, Minnesota
January 31, 2014...Laurie F. from Sacramento, California
February 7, 2014...Kate R. from Murfreesboro, Tennessee
March 19, 2014...Several winners from Minnesota, Michigan, Montana, Wisconsin, Texas, and California!


---
You may be a winner!

At the current time, if you are a winner, you may receive one of the following (non-winners can purchase these items from Amazon).
---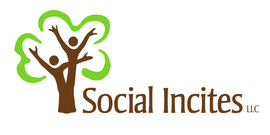 More recommended resources, including books, DVDs, and fidgets, can be found on the following pages: