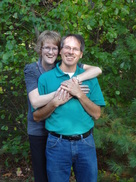 This week many of us living in the United States will take a break to give thanks over the Thanksgiving holiday. Students and school staff will be thankful for a break from school, as will all the others who get a welcome holiday from their work. Families will give thanks for the loved ones gathered around their table, as well as those who are far away.
At Social Incites, LLC, my family and I are thankful for many things:
- The scores of people who call, e-mail, or visit us throughout the year. Your stories inspire us, your questions help us learn and share what we have learned, and your encouragement keeps us going!
- The parents and other family members, friends, teachers, administrators, counselors, employers, employees, and numerous others who are regularly working to provide social insight. You are making a noticeable, positive difference in our world!
- The opportunity to use our God-given time and talents to bless others, to enrich our lives, and to make the world a better place.
We give thanks for each one of you, and all that you are doing to promote personal and interpersonal growth!
Please watch our
Facebook page
and
this site
this week for more things we're thankful for, and for exciting new opportunities to WIN free resources!
Happy Thanksgiving!