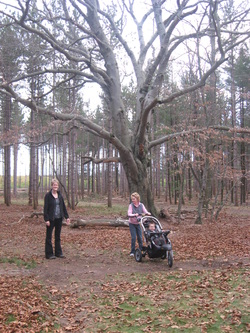 Soon after I became a first grade teacher, I had a parent of a student say to me, "You'll never really get it until you become a mom!" Frankly, I was offended. I had just completed a college degree, and had invested significant amounts of time and money to gain relevant knowledge as I began my new career.
Now, more than 20 years later, I think I understand her comment. There's nothing wrong with amassing knowledge about a particular subject or field. In fact, that knowledge is very valuable, and can keep us "current" as we keep up with changes in research and practice, and can contribute to an effective career.
However, as a coach, I not only have knowledge at this point in my life, but I have also gained a wide variety of experience. I don't just "talk the talk," but like you, I am "walking the walk!"
I have friends with various mental illnesses, and family members with Asperger Syndrome, ADD (Attention Deficit Disorder), sensory dysfunction, and learning disabilities. I have experienced abuse, and spent a few years as a single mom. My four children range in age from two to eighteen, encompassing the joys and challenges of toddlerhood, tweens, teens, and emerging adults. Each day, I change diapers, help with homework, prepare meals, wait anxiously for teen drivers to return home, monitor sibling rivalries, tend wounded bodies and souls, and discuss college and work opportunities with my family. My husband and I have grown together through our parenting, differing personalities and priorities, various job changes, and sharing of work, hobbies, and other pastimes.
My writing and coaching not only share knowledge, but consist of the experiences I've had, the struggles I've faced, the lessons I've learned, the strategies I've developed for my own success and that of my loved ones, and the passion I've developed for helping everyone to experience success. My "incites" are a testament to the value of hard work, helpful connections, relevant resources, patience, perseverance, love, laughter, flexibility, and strong faith.
Thank you for allowing me into your life! I hope that for a few moments each week, I can walk alongside you as you "walk your walk," whether you are a parent, sibling, grandparent, student, teacher, administrator, employee, employer, with a diagnosis or without, and whether you are "young" or "old" or somewhere in-between. While I cannot fully identify with your individual situation (or
CONTEXT
), I hope that my personal journey has equipped me to provide the information, encouragement, support, and strategies you need to take the "next step," whatever that may be, as you continue to grow personally and interpersonally!